Being: a Process (2009)
by Suna Senman-Lane
ISBN: 9781438938707
Click here to Purchase
"Being" is a collection of thoughts provoking awakening within the soul. The words are the vehicle to journey into deeper layers of your personal being – human being. You can read as deeply as you like and you can revisit the process over and over again. This is a great book to read in the morning to meet the day and to reread in the evening to close the day. Doing so will take you on a journey of expanding purposeful living. "Being" is an ideal accompaniment to scripture bringing an awareness of dimensions to the truth experienced in our lives.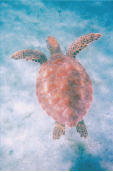 Peace: Discovering Life's Harmony through Relationships (2012)
by Suna Senman-Lane
ISBN: 9781477212622, 9781477212639, 9781477212615
Click here to Purchase
"Peace is a guide for enhancing life through partnering. You write the book together with Suna so that it becomes your personal book of insights and guidance to building and maintaining a fulfilling life through good relationships."

Full: About Food, Sex and Creativity (to be published 2013)
by Suna Senman-Lane
ISBN: coming soon
From accepting your experience as reality in Being to understanding how to form meaningful relationships in Peace, you can step into living the fullness of your life.  Full is a book of living.  Experiences with Food, Sex and creativity are explored and examined from different perspectives with the purpose of facilitating you into an even greater Quality of Living.
The Dragon and the Warrior, book 1 of the Children's movement game series (also to be published 2013)
by Suna Senman-Lane
ISBN: coming soon
Healthy living starts early. Created to lead children 1-7 years old, the Children's movement game series guides children through their imagination into movements designed for physical, mental, emotional and social health.   The Dragon and the Warrior is the first book and uses the practice of Qigong and health science (explained in the parent's section of the book) to lead your child into living as a healthy joyful child.